Art and Faith Drive Luski and Gorelick Family

For the Luskis and the Gorelicks, philanthropy, faith and a love of art runs in the family.

The acquisition of both the current and previous Foundation headquarters was made possible in part by lead gifts from the families of Isaac and the late Sonia Luski and the late Rose and Abraham Luski; their cousins, Bill and the late Patty Gorelick; and Carol and the late Shelton Gorelick – with both buildings being named the Luski-Gorelick Center for Philanthropy.
---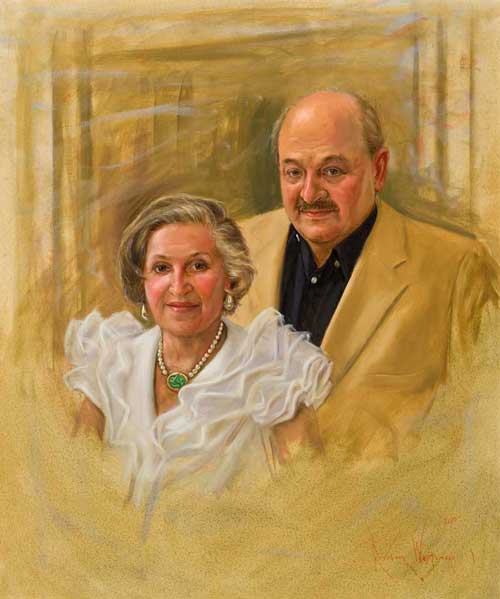 Sonia and Isaac Luski
Coming to this country as Cuban refugees, Sonia and Isaac Luski became two of Charlotte's premier arts patrons and philanthropists. The couple donated hundreds of pieces, mostly glass, from their extensive art collection to institutions in North Carolina and beyond.
The couple also donated hundreds of pieces to museums, hospitals, gardens, libraries, schools and other institutions in North Carolina and beyond, including Daniel Stowe Botanical Garden, Shalom Park, Mint Museum of Art, Levine Children's Hospital, Gregg Museum of Art and Design at North Carolina State University, Hickory Museum of Art and Asheville Art Museum. Their son, Moses, and daughter, Ellie Valenstein, joined them in making contributions of art.
---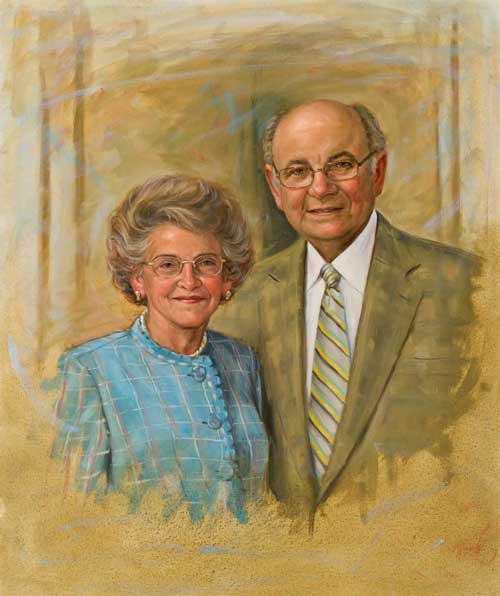 Abraham and Rose Luski
Abraham and Rose Luski followed the footsteps of Abraham's brother, Isaac, after they fled Cuba for Charlotte at the urging of their cousins, Bill and Shelton Gorelick. Abraham and Rose left behind an art-filled home, save for the few belongings they could carry. Among their possessions was a single frameless painting by a favorite artist - a testament to the significant role art played in their lives.
The Luskis' philanthropy has touched many corners of the region. Enabling the community to be exposed to the arts was of critical importance to the family. This belief inspired Abraham to establish the Luski-Gorelick Scholarship for the Charlotte Symphony. Jewish causes are also important to the couple. Over the years they contributed to Charlotte's Jewish Community Center, the Jewish Heritage Foundation and Temple Israel, where Rose headed the gift shop for nearly 50 years.
---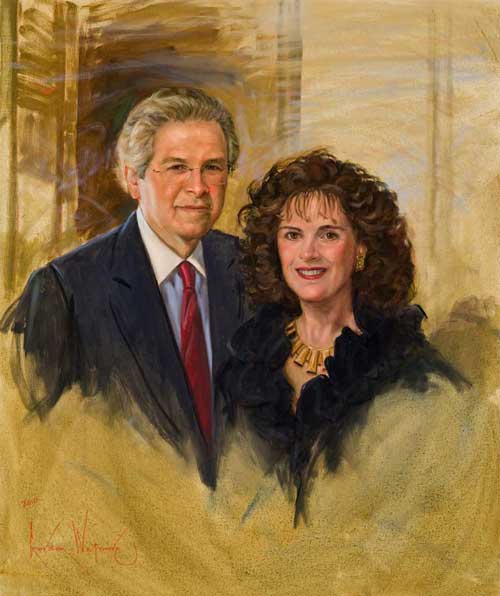 Bill and Patty Gorelick
Bill and Patty Gorelick supported Charlotte for years through gifts of both time and treasure to the nonprofit community, particularly Jewish causes. The owner of a family investment office, Bill nevertheless shied away from the philanthropist label and instead preferred to call his late wife, Patty, and himself "investors in life."
To help ensure their family's philanthropy continues from generation to generation, the Gorelicks established the William and Patricia Gorelick Family Foundation, focusing their "life investments" in four areas – religion, art, education and family causes. Several of their major gifts bear the Gorelick name, including a room at Levine Children's Hospital, a theater at Charlotte Country Day School and a room at Shalom Park, the campus of religious, educational and recreational facilities that serves as the epicenter of Jewish life in Charlotte.
---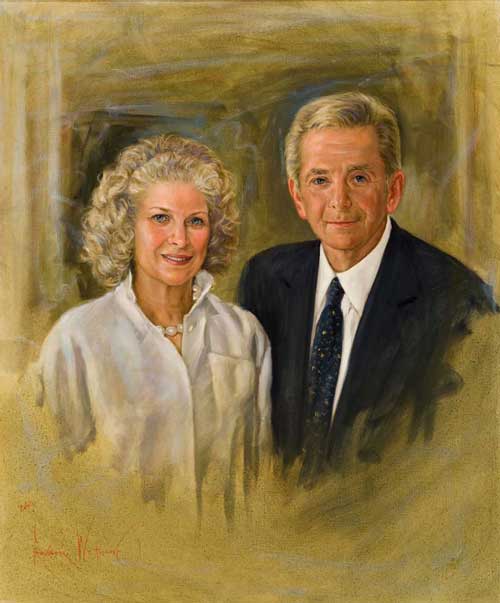 Shelton and Carol Gorelick
Shelton and Carol Gorelick both traced the genesis of their philanthropy to the Jewish tradition of "pushke." Their families maintained small boxes, called pushkes, into which all the members dropped coins whenever something good happened to them or during a happy occasion such as a birthday. When enough money was collected, their families donated the amount to charity. 
As they grew older, the arts and the Jewish community were of particular interest to the couple, especially the Mint Museum, McColl Center for Visual Art, Penland School of Crafts, Clayworks, North Carolina Pottery Center, Shalom Park, Temple Israel, Hadassah International and Jewish Federation of Greater Charlotte. Other organizations they supported included YWCA, Mitey Riders, Levine Museum of the New South, Levine Children's Hospital, United Way and North Carolina Blumenthal Performing Arts Center.
Portraits by Gordon Wetmore