Keeping You Up To Date
Stay current on legislative changes that affect donors, nonprofits, businesses and advisors.
Proposed ACE Act: Impact on Donor Advised Funds
 
The Accelerating Charitable Efforts Act (the "ACE Act") was introduced in the Senate on June 9, 2021 and included proposed changes to the rules impacting the administration of donor advised funds (DAFs) and private foundations. The bill includes both incentives and penalties to drive philanthropic behavior and increase distributions from community foundations (and other DAF sponsors) to qualified charities. As of February 2022, the Senate version of the proposed ACE Act has no additional co-sponsors, nor has it received overwhelming general support. On February 3rd, a House version of the ACE Act was introduced that mirrors the proposals of the Senate bill. We thought it would be helpful to provide an overview of some of the key provisions.
The ACE Act would classify DAFs and DAF sponsors based on several new definitions (e.g., qualified DAFs vs. nonqualified DAFs, and community foundations vs. other DAF sponsors) and includes rules which would limit a donor's charitable deduction and advisory privileges based on these classifications and the asset balance held in the DAF.
There are carve-outs to the limitations on charitable deductions and advisory privileges for Qualified Community Foundation DAFs, and most FFTC DAFs would easily fall within the more advantageous categories. For example, any donor to a DAF at a qualified community foundation (such as FFTC) would continue to be eligible to receive a contemporaneous tax deduction for gifts of cash and publicly traded stock if the donor's advisory privileges do not extend to one or more DAFS at the Foundation that collectively exceed $1M (adjusted for inflation). In addition, for DAFs with assets more than the $1M threshold, donors would retain advisory privileges and continue to be eligible for contemporaneous tax deduction for cash and publicly traded stock if the DAF is required to distribute at least 5% of the value of the DAF's assets each calendar year. This threshold is regularly met by the vast majority of FFTC DAFs.
For DAFs other than Qualified Community Foundation DAFs, the following rules would apply under the ACE Act:
For gifts to nonqualified DAFs, charitable deductions would be disallowed until distributions to qualified charities (other than another DAF) are made, rather than when assets are contributed to the DAF.
For qualified DAFs held at sponsoring organizations other than a qualified community foundation, the Ace Act would provide a 15-year limitation on advisory privileges of donors measured from the date each gift is contributed. Failure to meet this timeline would result in a 50% penalty tax on the sponsoring organization.
Additional provisions of the ACE Act would encourage private foundations toward shorter "lives" of 25 years or less and reward private foundation which make distributions greater than 7% with exemption from annual excise taxes. The ACE Act would also modify the public support rules for public charities, no longer treating DAF distributions as support from a public charity.
As noted above, the proposed ACE Act introduced in the Senate has secured no additional co-sponsors nor broad general support. Early indications are that the identical House bill also has limited support. The goal of accelerating the flow and impact of charitable dollars into our communities is commendable. It remains unclear whether the ACE Act is the right approach given the aggregate annual payout rates from DAFs estimated at more than 20%.
The Foundation continues to monitor reaction to the bill as well as its progress through Congress. Updates will be posted here as the ACE Act is revised, presented for vote, or its provisions are added to other proposed legislation. You can read the provisions of the ACE Act as currently proposed here. Our team would be happy to discuss the proposed legislation and how it might affect your FFTC Donor Advised Fund. Contact Doug Benson, General Counsel at dbenson@fftc.org or 704.973.4594.
Public Officials Serving on Nonprofit Boards
 
A new North Carolina state law, effective January 1, 2022, impacts public officials serving on nonprofit boards. N.C.G.S. § 14-234.3 prohibits a public official in making or administering a contract, grant, loan, or other appropriation with any nonprofit with which the public official is associated. The law requires officials to recuse themselves from funding decisions, meaning that officials who serve on nonprofit boards will not be able to vote on local government budgets that include funding for nonprofit on whose boards they serve. Knowing violation by a public official is a misdemeanor, and a contract in violation of the law is rendered void.
The law applies only to cities, towns, or villages with more than 15,000 residents and to counties that have municipalities with 15,000 or more residents, making it applicable in about 60 of North Carolina's 100 counties. It is applicable to officials elected or appointed to serve, and not to government staff or contractors. The prohibition is against actions taken "knowingly" by public officials, meaning that the law will not apply where nonprofits receive subgrants or subcontracts from other organizations that receive local funding, even if a board member of the nonprofit serves as a public official.
Nothing in the law prohibits public officials from serving on nonprofit boards, but there is a concern that officials will resign from nonprofit boards to ensure compliance with the new law.
SECURE Act: The effect on charitable giving

Retirement funds have long been an effective asset for charitable giving, particularly for planned giving. While family members must pay income tax when withdrawing funds, charities do not, so giving directly to nonprofits results in more impact.
The Setting Every Community Up for Retirement Enhancement Act, which became law on December 20, 2019, made several changes that make charitable planning with retirement assets even more appealing.
IRA Charitable Rollover
 
On Dec. 18, 2015, the IRA Charitable Rollover was passed by Congress and signed into permanent law by President Obama, allowing taxpayers age 70 ½ or older to transfer up to $100,000 annually from their IRA accounts directly to charity without first having to recognize the distribution as income. Most distributions to charities will qualify for the IRA charitable rollover; however, distributions to Donor Advised Funds or Supporting Organizations will not qualify.
For donors who are interested in partnering with FFTC, IRA rollover distributions can be made to FFTC's Operating Fund or to Designated Funds and Scholarship Funds, as well as to Field of Interest and Unrestricted Funds that support FFTC's community grantmaking. Qualified charitable distributions can also be made in direct support of the Robinson Center for Civic Leadership or for specific civic leadership initiatives addressing the critical problems and issues affecting our region.
2017 Impact of Tax Reform on Charitable Giving

The Tax Cuts and Jobs Act, signed into law on Dec. 22, 2017, included several provisions that impacted charitable giving. We've highlighted and summarized these provisions, which took effect Jan. 1, 2018.
Personal Charitable Commitments: Pledges and Memberships
 
IRS regulations pertaining to Donor Advised Funds require that all final decisions about distributions from a DAF be made by the managing charity's board (e.g., the FFTC Governing Board). Grants from DAFs may only be made to 501(c)3 public charities. Grants may not be made to satisfy an individual's legally binding pledge, nor may they be used to pay tuition or membership fees or tuition.
Also, grants from a DAF may not be made to a charity that will provide goods or services to an individual in return for the grant, such as gala dinners, benefit tickets, sporting events tickets, alumni fees, or goods bought at charitable auctions, etc. In instances where the value of goods or services associated with the DAF grant does not equal the full grant amount, current IRS regulations are unresolved as to whether grants from a donor advised fund are permissible for the "charitable" portion
Pledges. Under current guidance from the IRS, it may be possible to use your FFTC Donor Advised Fund to fulfill a pledge in certain circumstances. In general, if you have made a pledge (whether or not it is legally binding on you under applicable law), a grant from your DAF should be permissible if the three requirements discussed in Section 4 of IRS Notice 2017-73 are satisfied. These requirements are: (1) nothing more than incidental benefits will be received by you, your family or business, (2) the grant from your DAF does not reference the existence of a pledge, and (3) you do not attempt to claim another charitable deduction for the grant from the DAF satisfying the pledge.
It is preferable, however, in instances when you know you want to use your FFTC Donor Advised Fund for a "pledged" gift, that you complete the pledge form carefully stating your commitment only to "recommend a grant of $XXX from my FFTC Donor Advised Fund." Alternatively, you might consider contacting your FFTC relationship manager to set up recurring grant recommendations from your FFTC Donor Advised Fund for the annual giving you regularly intend to your favorite nonprofits.
Memberships. You can use your FFTC Donor Advised Fund to pay for membership dues at a charity (e.g., a museum or house of worship) if two requirements are met:
The charity must be verified by FFTC as a qualifying 501(c)3 public charity. 
The membership must be 100% tax-deductible and provide only incidental benefits. 
To be "incidental," the value of membership benefits cannot exceed the LESSER of $110 or 2% of the recommended grant. If the value of membership benefits is too high to qualify as incidental, you must waive the membership benefits in order to recommend a grant from your FFTC Donor Advised Fund to pay the membership dues. Note: many nonprofit organizations will not accept grants from donor advised funds for membership dues because of this issue, so we recommend consulting with the organization before recommending a grant from your DAF.
Contact Robin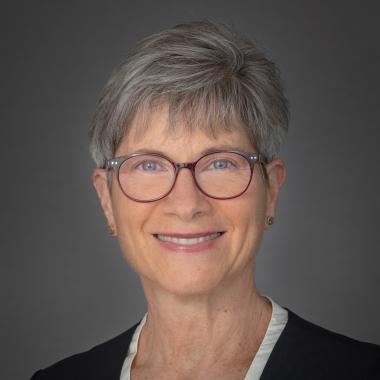 Robin Barefoot
Associate General Counsel & Vice President
919.612.1629