Center for social Justice opens at Queens University of Charlotte

The Stan Greenspon Center for Peace and Social Justice at Queens University of Charlotte promotes social justice advocacy and links the lessons of the Holocaust to today's human rights issues.

The center is named for local philanthropist Stan Greenspon, who believes that education, communication and inspiration are the keys to engaging students and helping to avoid another Holocaust.

"My prayer is that similar terrible nightmares will not happen again," Greenspon said, "and that the center's work of social justice will change the landscape, so that all races and religious groups, apart from terrorists, will be treated fairly and with respect."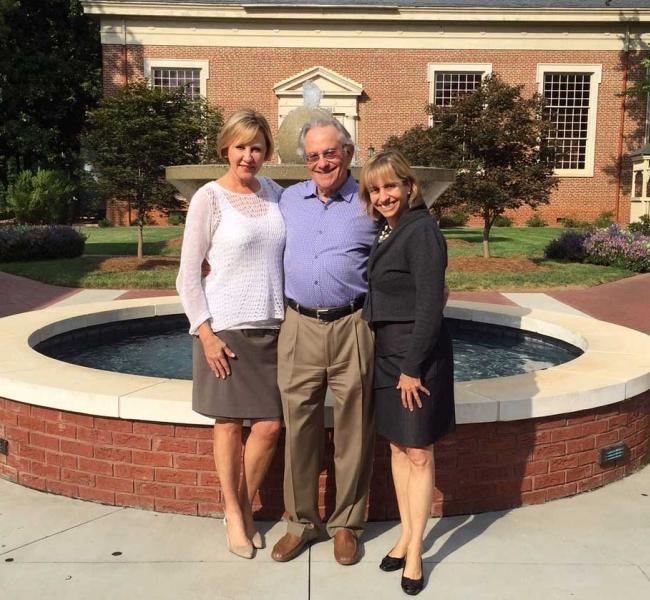 To provide permanent support for the center, Greenspon will establish an endowment that is managed by the Foundation for the Charlotte Jewish Community, an FFTC subsidiary foundation. FCJC manages charitable resources that sustain the quality of Jewish religion, life and culture, linking donors' philanthropic intent with the needs of the community.
"Stan has a great passion that is exhibited in his efforts to give back and improve the lives of those less fortunate," said Phil Warshauer, executive director of FCJC. "His methodical approach to philanthropy matches his Jewish roots and values with his desire – as a successful and results-oriented businessman – for accountability."
Greenspon has been involved in charitable causes since the mid-1970s and served as president of the Jewish Federation of Greater Charlotte during the establishment of Shalom Park.